About Rainy Creek Properties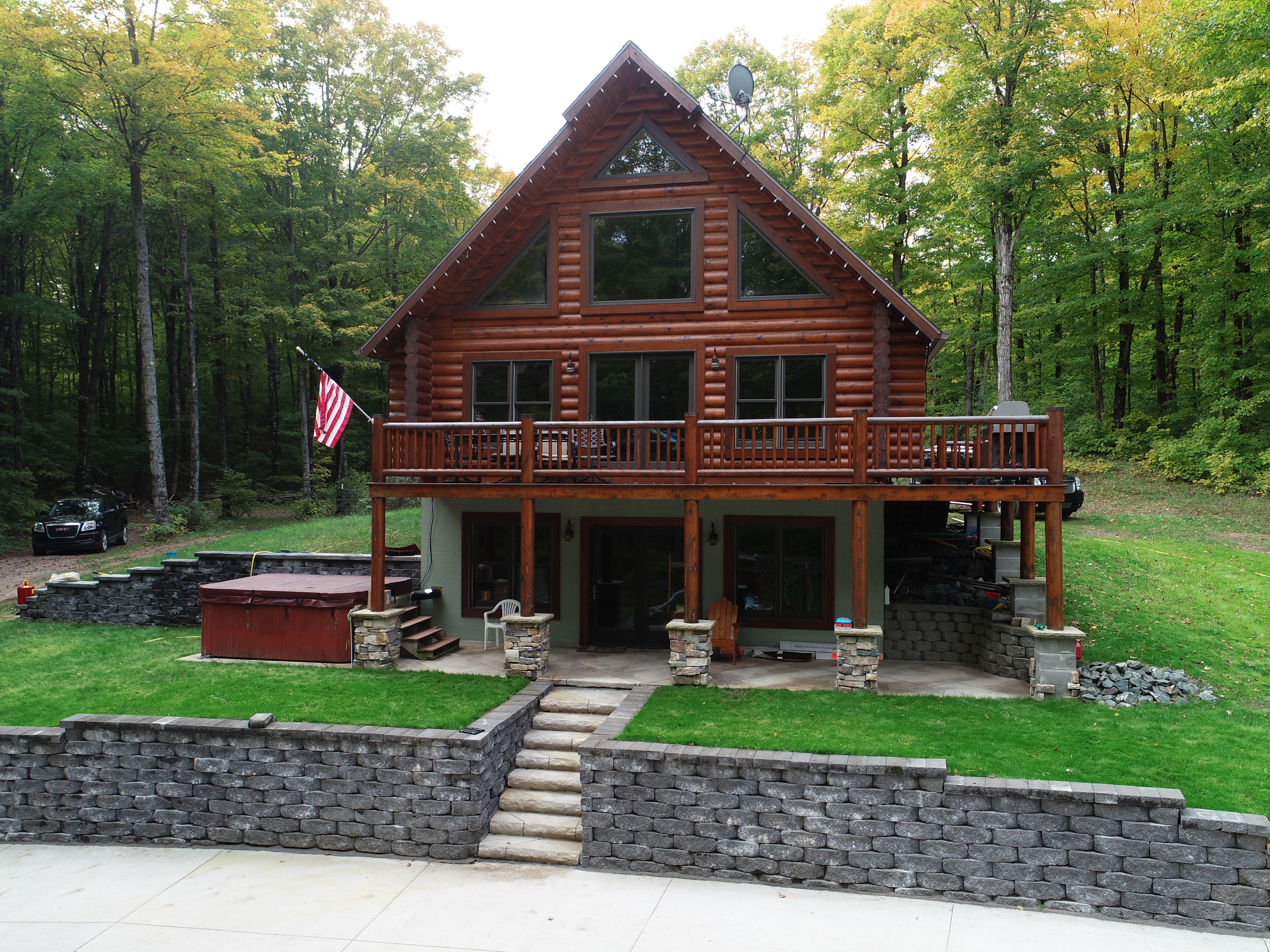 About Rainy Creek Properties
Jeremy Johnson grew up in Negaunee Michigan. He attended Negaunee High School. Soon after graduating High School Jeremy enlisted in the US Navy. During his service Jeremy was part of the Navy Seabees, the Construction Battalion of the Navy. In 2004 Jeremy and Hannah Johnson completed their first new home construction project. This was beautiful Hiawatha log home in a secluded wooded setting in Negaunee, MI. Upon completion of the project, instead of selling the spec home, they decided to make that house their family dream home. Soon after, Jeremy and Hannah started Rainy Creek Construction.
Rainy Creek Construction is a home remodeling company. Over the years running a successful remodeling company, Jeremy never lost his passion for building homes. Every couple of years he would take on a new home construction project. Now more than 14 years after completion of that first house, Jeremy and Hannah have seized the opportunity to start Rainy Creek Properties as a dedicated home building company.
In the fall of 2018, the new Rainy Creek Properties began construction of a home in Marquette, MI. This home is in the premier development of Harlow Farms. For years, Harlow Farms homes have been built exclusively by Sunrise Builders. The pending retirement of the owner of Sunrise Builders has lead Jeremy and Hannah moved forward to fill the need for a home builder focused on Harlow Farms.
Humble beginnings, dedicated commitment, fierce unwavering drive and forward thinking are attributes that Jeremy, Hannah and Rainy Creek Properties tap into to help clients build there dream homes, because dreams were made to be built!